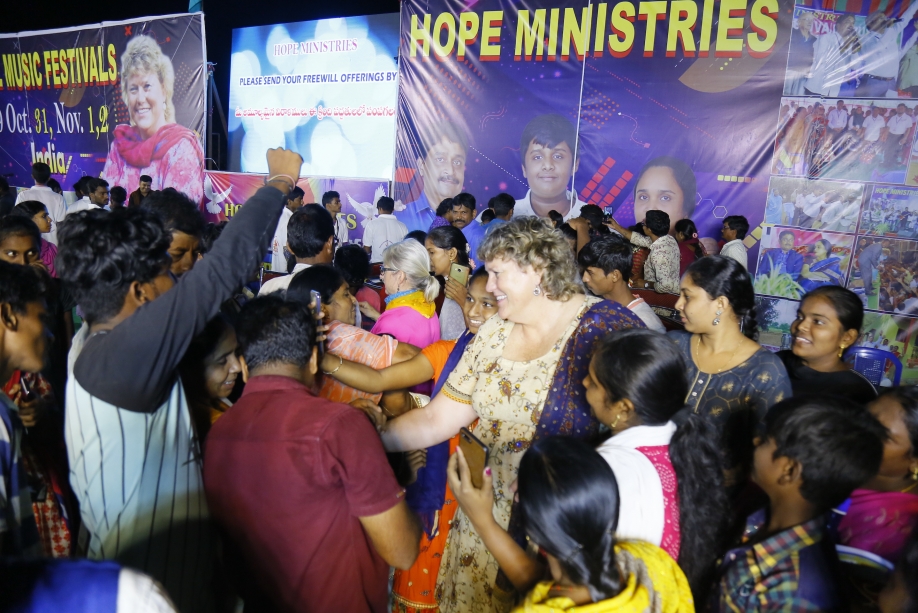 India 2019
Date: October 31, 2019 - November 2, 2019
Rev. Betty Davis and Carolyn Dixon traveled to Telengana, India in November 2019, where Betty preached a three-night crusade and spoke at a Pastor's Conference.
There was a beautiful move of the Holy Spirit and 23,462 souls came to Christ. 7,453 healings were reported as the pastors followed up on the new converts. 23,000 bibles in the Telugu language were handed out in the evening services to the new converts.

Betty Davis Ministries sent funds to plant a new church and dig a borewell in the area near this crusade.
[
back
]