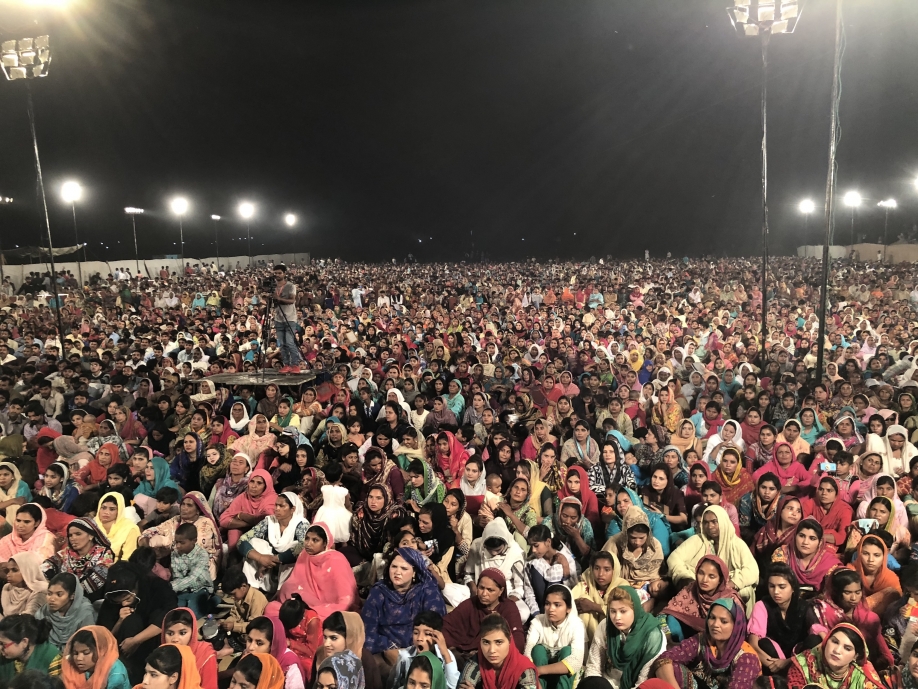 Pakistan 2018
Date: May 3, 2018 - May 5, 2018
Rev. Betty Davis traveled to Sheikhapura, Pakistan on May 3-5 and had the largest crowds in attendance in all the years of her ministry. There were over 300,000 people in attendance. The people were packed into the streets outside the crusade site and on the rooftops to hear the message of the cross of Christ. The PA was loud enough for many in the surrounding areas of the city to hear the message each evening. 265,500 people stood to receive Christ as their Savior in the three-night meeting!

The crowds were so large that the Government Minister of Assembly came to the crusade and greeted the people on the last night before Betty got up to speak. He came for this historic occasion. He said it was by far the largest meeting in the history of this city of almost 3.5 million people. He came to officially record it in the history books. God is moving in the nation of Pakistan!

We received reports from people that were healed and had been to the doctor to confirm their healing. A young lady was healed who had been lame in both of her feet. A woman was healed of Hepatitis C, another healed of terminal liver disease and one healed of tumors in her chest. The Lord performed many miracles in this city.

We work with 500 pastors in Pakistan that are following up on the new converts. Our ministry sent funds for Bibles this week to give to new converts.


[
back
]